How to install EditTools
Installation of EditTools is easy. Just follow these steps.
Download EditTools.zip to your desktop.
Unzip the file and place EditTools.exe on your desktop.
Make sure Microsoft Word is closed.
Double-click EditTools.exe to start the installation Wizard.
Click Next and the Wizard will guide you through the installation.
When the installation process is done, you will see the screen below.
After clicking Finish, you can verify that the installation was successful by viewing your Start menu. If the installation was successful, you will see EditTools added to it.
Then open Microsoft Word. You will see that the EditTools toolbar has been added to your Word toolbars. (Note: The toolbar may be in a different location among your toolbars than shown below. If it is and you want to move it, simply "grab" the toolbar by placing your mouse cursor over the end by Never Spell Word, and when your cursor changes to a 4-direction arrow, press the left button and drag the toolbar to where you want it.)
That's all there is to installing the EditTools toolbar.
Running the macros
To run the macros, select a macro from the dropdown list. (More detailed information about using the macros can be had by viewing the videos.)

When you run a macro, a reminder of the number of days remaining in the trial appears.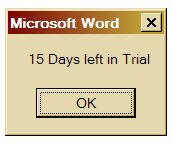 Just click OK to continue.
When you purchase a license and enter your Product Code, the countdown stops. Your Product Code will be sent to you via e-mail.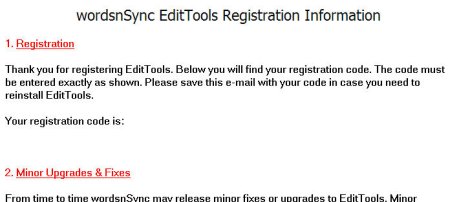 To enter your Product Code, click About > Register.
This will bring up the Registration box where you enter the Product Code you received by e-mail. NOTE: The product code must be entered exactly as in the Registration e-mail.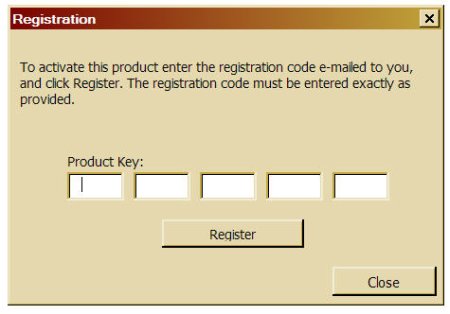 Get help on the EditTools Datasets